Great Romantic Ideas -
Surprize and Delight
The Love of your life!!!
Interesting Romantic Ideas - Use this search feature to quickly find the information you're looking for....

Custom Search

Banff has so many Romantic
Ideas to offer....
I encourage you to explore the possibilities!!!
Spent some great one on one time, do something you've never done before.
The Canadian Rockies have incredible mountain scenery and wildlife everywhere. Breath in crisp fresh air. See the reflection of the mountain scenery in the clear blue water..no smog, no itchy eyes, it's beautiful....
Banff is known for romantic weekend getaways.... and perfect romantic picnics. I know there've been many many marriage proposals in those mountains!!!

Picnics are more about the experience than anything else. For any meal, any time of day, during any season of the year, a picnic is romantic. It can be an all day event or a quick rendezvous.
Imagine relaxing on a blanket with feel of a summer breeze while you enjoy each other!!

There is something very appealing about romantic getaways and spending quiet time with that someone special. There are endless romantic picnic ideas....
You just need a little imagination and planning. A romantic picnic creates great memories. Romantic picnics are so very relaxing...time away from all the other distractions of life.
Banff has the best romantic picnic ideas to offer you. There are lovely parks with some very private spots by the Elbow River. The beautiful Banff Springs Hotel is a great backdrop to the Canadian Rockies.
The gardens are beautifully groomed just waiting for you to spread your blanket and enjoy. I'm sure there's been hundreds of marriage proposals on those grounds. We all love romantic picnics near a lake, river or waterfall. Banff has it all....many options, many romantic picnic ideas....



The romantic ideas in Banff are endless. There are many different marriage proposal ideas to choose from....pick one that will warm your loved one's heart.... make that marriage proposal unforgettable!!!!
Be spontaneous.....Your romantic picnic can begin as an hour or two for a lovers... don't pass up the opportunity. Pick up some food at a market or restaurant and head for a nearby park.


If you're planning a romantic picnic in detail make it an "all day affair." Prepare for a day of intimacy in the beautiful outdoors of Banff...need some picnic ideas?




Horse Drawn Carriage
A horse drawn carriage ride is one of Banff's many romantic ideas. A great way to enjoy the sights and sounds of Banff.
Why not bring a lovely picnic to enjoy after your ride. A little champagne at dusk with fresh fruit and chocolate....a beautiful diamond ring in the bottom of the glass. If you're really wanting to impress..... put the ring in an ice cube and wait!!!! A perfect marriage proposal maybe.....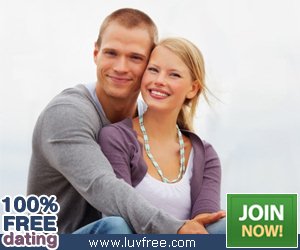 A horse drawn carriage is very traditional. They're a fun and romantic way to tour the town of Banff. 
Just so you know.... To tour this picturesque locale.. it's first come, first served.
Arrangements can be made at the Trail Rider store at 132 Banff Avenue. Choose from 15-minute, 30-minute, and hour-long options.


Carriage tours are run by Warner Guiding & Outfitting - Holiday On Horseback in Banff.
You can arrange your own horse drawn carriage ride. Your choice of pick-up and drop-off locations, length of tour, number of passengers, etc. so it's all up to you....one of the best romantic ideas for your loved one.....


Sleigh Ride
What about a  Sleigh Ride Along the Bow River in Banff...just another one of those romantic ideas....
You can hear the sound of sleigh bells echoing through the valleys of both Banff and Lake Louise during the winter months.
Banff sleigh rides travel along the frozen Bow River and feature views of the surrounding mountains and snow filled forests.
You can book a romantic sleigh ride for two, including some special touches. Bernard Callebaut chocolates, liqueurs, and keep her warm with an authentic buffalo robe blanket. Make this one of those romantic picnics.....or marriage proposal ????
Sleigh rides start at Warner Stables on Sundance Road in the Town of Banff:
scheduled daily, every hour on the hour from 10 a.m. to 8 p.m.
running 7 days a week, weather and snow conditions permitting
approximately 45 minutes in length
advance reservations are required

In Lake Louise, the Brewster Lake Louise Stables sleigh ride travels along the lakeside trail to the end of the lake, with glorious views of the Chateau Lake Louise and spectacular mountain scenery along the way.
The season starts mid-December and goes to early April, weather (and snow cover) permitting. Daytime and evening rides are scheduled. Advance reservations are recommended during busy seasons.



Dog Sledding
For a winter experience out of the ordinary, try a dog sled adventure. Take your sweetheart somewhere she's never been before. Another romantic idea...make it a romantic picnic!!!
Dog Sledding is one of the most unique winter activities found in Banff National Park. It's a fun way to enjoy beautiful winter landscapes and experience the wilderness.
Dog sled tours are available from November through April, depending on snow conditions.


Some tours are designed to allow you to just ride and enjoy. You can also learn the basics of mushing. Or handle a dog-team yourself.
Wouldn't that be an experience to remember...maybe a romantic picnic in the outdoors...hot chocolate, chilli in thermos or a hardy creamy soup to warm you......
Dogsled tours of varying duration are available to suit your preference and level of interest:
1 to 2 hour daytime trips
half-day trips
full-day excursions
short evening rides

Dog sledding adventures are also available in combination with other activities, including snow shoeing, ice canyon walking, ice fishing, igloo building, or sightseeing by helicopter.
Dog sled tour operators include:
Discover Banff Tours Ltd.
Howling Dogs Tours
Kingmik Dog Sled Tours (also runs an Adopt-a-Dog Program)
Snowy Owl Sled Dog Tours


Banff Skyride
Romantic ideas in Banff are many. The Banff Gondola soars above Banff townsite,Tunnel Mountain, and the Bow River...what a view from there....it's amazing anytime of year....what about a romantic picnic up there in the clouds!!!
The Banff Gondola is just a 5-minute bus-ride from downtown Banff. It's an 8-minute ride to the summit of Sulphur Mountain, at an elevation of 2,281m (7,486 ft). Here's another one of those unique romantic ideas to win her heart.
At the summit is an observation deck with several outdoor terraces, as well as a restaurant and gift shop. What an incredible vantage point. They also have a Starbucks up there....just so you know!!!!
Or you could plan a scenic drive to Lake Louise. See the hotel there...a lovely walk along the lake and see the sights of Lake Louise from their gondola....
It's a fourteen-minute ride to a top elevation of 2,088 m (6,850 ft. Choose to ride in an open or fully-closed gondola car. Great scenery...spread a blanket an enjoy a romantic picnic up there. See beautiful wildflowers and natural springs.



Banff National Park offers a variety of canoeing and kayaking opportunities for paddlers of all levels. Another romantic idea....a romantic picnic maybe?
Paddle her away to some place quiet and serene....enjoy a little wine, a fresh baguette and beautiful cheeses...need some picnic ideas?


Canoeing
In the Town of Banff, canoes can be rented at Blue Canoe. It's on the north end of Bow Avenue (also accessible from Wolf Street). How about a romantic picnic in a secluded spot?
From the canoe docks, paddlers who put in directly may choose to explore up a gentle leg of the Bow River or have the option to follow 40 Mile Creek into the Vermilion Lakes. Both routes offer splendid for wildlife viewing. Romantic ideas galore....
Experienced canoeists may wish to paddle any of three different legs of the Bow River:
Lake Louise to Castle Junction
Castle Junction to Banff
Bow Falls to Canmore

Canoes are also available to rent at Moraine Lake Lodge and at the Chateau Lake Louise. Hourly rentals allow visitors to paddle up and down these lakes, spend as much time as you like. You can enjoy majestic views from many unique vantage points....what a
Kayaking
The lakes surrounding the Town of Banff are inviting to kayakers because of their serene settings and use by wildlife. Maybe your special love is the outdoor type...pack a picnic and kayak at some fabulous spots around Banff. So many romantic ideas to choose from here in the Canadian Rockies....you can kayak from:
Lake Minnewanka
Vermilion Lakes
Johnson Lake
Two Jack Lake
The Bow River between Castle Junction and the Banff townsite

For experienced whitewater kayakers, some local routes include:
Bow River (Banff Springs Golf Course to Canmore) - Class I-II
Upper Bow River - Class III-V
Pipestone (at Lake Louise) - Class IV
Red Earth Creek - Class V+

Banff Adventures Unlimited offers half-day guided tours in inflatable kayaks, including a scenic "calm water" trip down the Bow River, with instruction in basic kayaking techniques and safety.


Art Galleries
Banff has a long history of attracting leading artists and photographers to this inspiring setting. How about an Art Walk around Banff? There are so many romantic ideas to surprise your significant other....
Banff offers a dynamic array of art galleries ideal for the observer and collector alike. It's wonderful to see how different artists interpret the mountain scenery. Very diverse...so if your loved one loves art...this is a great romantic idea to put on the list.....
Art Galleries in Banff are diverse and varied in what they offer:
The White Museum of the Canadian Rockies features a collection celebrating Banff's important artistic history. The Whyte also brings in relevant, contemporary exhibits throughout the year
The Walter Phillips Gallery at The Banff Centre is Banff's contemporary arts hub, often featuring new media art forms
Several galleries in both Banff and Lake Louise feature the traditional arts and crafts of First Nations communities.
Other galleries in downtown Banff highlight the works of accomplished Canadian, and often local, artists. Galleries offer varied styles of painting, photography, sculpture, jewelry, printmaking, and other art forms
Galleries in Banff
About Canada Gallery
Authentic First Nations Crafts (Old Crag Cabin, Bison Court)
Canada House Gallery
Canada Place
Harmon Gallery
Mountain Galleries (Fairmont Banff Springs Hotel)
Quest Gallery
Roy Andersen Photography
Sedna Art Gallery
Stratus Gallery
Walter Phillips Gallery
Whyte Museum of the Canadian Rockies
Willock & Sax Gallery

Galleries in Lake Louise
Take a lovely drive out to Lake Louise and enjoy some art!!!
Art of Man Gallery (Fairmont Chateau Lake Louise)
Images of the North (Fairmont Chateau Lake Louise)
Northern Art Impressions

My Favorite Galleries
Visit Canada House Gallery on Bear Street in Banff. I go in there every time I come to town...they represent over 100 Canadian Artists and have been around for 35 years.
Their selection of jewelry is awesome. Beautiful sterling silver with assorted metals and gems...great spot for a little shopping trip. Hide a lovely piece of jewelry in a romantic picnic basket....
Mountain Gallery at the Banff Springs Hotel....take a romantic stroll up to the Banff Springs Hotel, tour the place then head to the ground floor and see some impressive Canadian Art.

Banff is a great place to pop that question.... so many places for Marriage Proposal Ideas. So many romantic ideas to choose from!!!! So many places to have one of those unforgettable romantic picnics....enjoy. Surprise your loved one.....

Or are you still looking for the Love of Your Life - Free Dating Site


Return from "Romantic Ideas" to "Romantic Weekend Getaways

Return to best banff vacations Home Page from "Romantic Ideas"